Popoli in Abruzzo, appears in the list of best places to retire overseas.
In the latest edition of "Live and Invest – Overseas" Magazine, the seven best places to retire are presented. We want to share with you the news that Popoli, in Abruzzo, appears in position number 2. As described in the report, we take some paragraphs that illustrate the qualities of this small city.
"Nestled among mountains and rolling hills, surrounded by bucolic fields and pine-spiked clifftops, Popoli is a corner of the Old World where you'll feel utterly removed from the concerns of our modern age.

Its position in the valley of three Apennine mountains guarantees its residents privacy and an access to nature that few places in the world can rival. Surrounding Popoli are protected reserves home to rare indigenous creatures including the wading dotterel and the golden eagle.
At home in Popoli, you could spend your days hiking, trekking, bird-watching, canoeing, and horse riding… or perhaps simply enjoying long drives along the region's narrow country roads that lead through vineyards, orchards, and small farms.

The village of Popoli is home to just 5,000 residents. It's the kind of small-town place where you can count on your neighbors and never worry about your personal safety.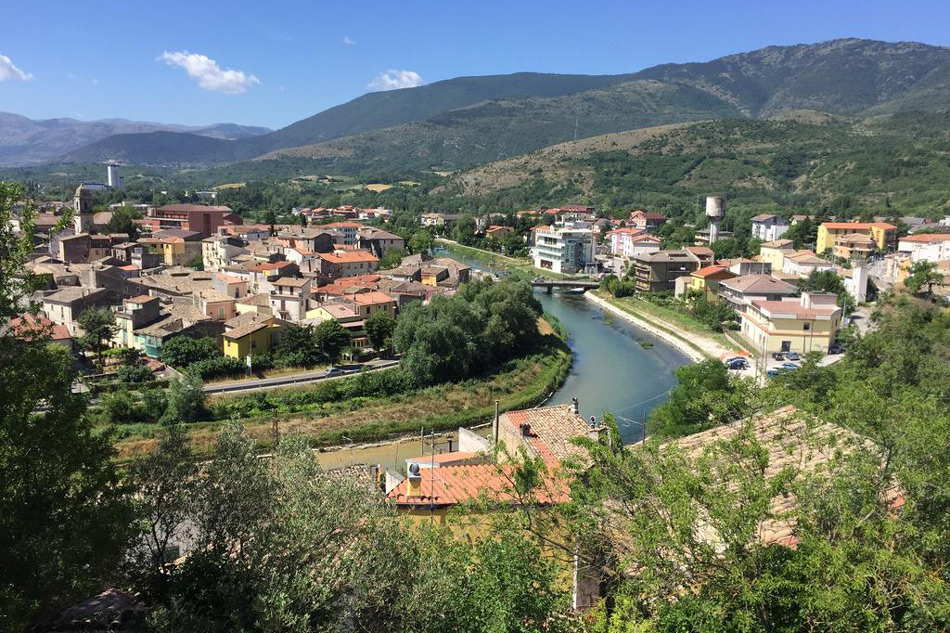 Popoli is also a fantastically affordable Euro-option. A couple's basic monthly budget here should come to about US$1,200, including rent.

Again, you could reduce that figure nicely by buying a home of your own. Here in Popoli, one of the many small towns in this part of the world that have seen an exodus of residents to bigger cities, they're practically giving away properties. You could pick up a small historic home to renovate for as little as US$5,500.
Popoli is also an option for self-sufficient living. Buy a small farm, and you could produce your own fruits and vegetables, pasta, wine, oil, and much more, as many locals do". More info in this link.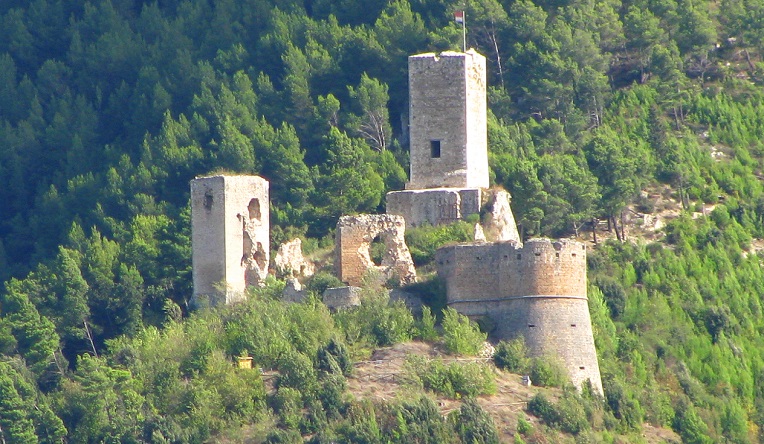 A historical place of interest is the Cantelmo Castle. This castle should date back to the time of Giacomo Cantelmo, between 1000 and 1015 A.C. The reason for the construction of the work dates back to the reconstructions and restorations commissioned by Charles I D'Angio to strengthen the defensive lines.
Another special characteristic of Popoli territory is the famous sulphurous waters of Popoli. The sulfur water "De Contra" belongs to the hydro chemical calcium bicarbonate family, is a microbiologically pure trace mineral.
Gushes on the surface at a temperature of 15.5 degrees and with a neutral pH, it is rich in calcium and magnesium but with a strong sulfurea prevalence, it is particularly suitable for low sodium diets.
This sulphurous water, thanks to the ratio between medium-high sulfide level (among the first in Italy) and oligominerality among the lowest in Italy, make it particularly effective for diseases in the dermatological, gynecological, digestive and respiratory tract.
Take a little trip to Popoli, and enjoy the nature, the history and good living.
Dott. Sergio A. Morales, MBA – CEO Property Management Abruzzo