Take the headache out of property maintenance!
Anyone who owns a house, an apartment or any other kind of property knows very well how complicated it can be to manage.
When you have a property, you have to take care of it. To do this, a series of activities are carried out such as: keeping up with bill payments and various property taxes, taking care of repairs and daily maintenance, contacting professionals such as surveyors and architects to supervise renovation projects, and involve qualified builders to carry out renovation work. However, these activities consume time and you have to do it with a lot of patience to overcome problems that arise along the way. In addition you must have good contacts with professionals who must solve problems effectively.
The situation becomes even more complicated if the owner of the property resides abroad: in this case it is practically impossible to track the activities and take care of such an investment.
Is there a water leak or a dispute with the council? Not to mention the danger of leaving a home unoccupied for most of the year: you may run the risk of unwelcome guests!
How can owners who live thousands of kilometres from their Italian holiday homes, take care of all this?
They simply cannot! This is where the essential professional figure of the "property manager" comes into the equation, if you want to protect your real estate investment.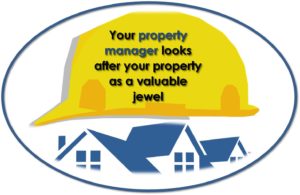 A property manager not only takes care of the purchase of a house, guiding the buyer through a maze of regulations relating to the acquisition of real estate in Italy, but he or she can also take care of the property purchased in the absence of its owners: pay bills and taxes, maintain relations with the authorities, ensure that all the necessary work is carried out with care and by skilled professionals, and install security systems where necessary, upon request.
On the whole, the engagement of a property manager is an insurance policy guaranteeing that the property purchased is maintained in good shape. Without a property manager and administrator, your investment could suffer.
Houses are long-lasting assets, are more than just bricks and mortar. Houses, even holiday homes, are part of us. They inspire sentimental value and as such, demand not only attention but also affection and respect.