You've bought your Italian dream house in Abruzzo and are concerned about how to pay your utility bills or your household taxes?
Text Notation
Property Management
Abruzzo is HERE
We offer a range of services aimed at maintaining and preserving the value of clients' properties and peace of mind, with experience in assisting and managing properties of foreigners who wish to make Abruzzo their new home.
You've bought your Italian dream house in Abruzzo and are concerned about how to pay your utility bills or your household taxes?
Property Management
Abruzzo is HERE
We offer a range of services aimed at maintaining and preserving the value of clients' properties and peace of mind, with experience in assisting and managing properties of foreigners who wish to make Abruzzo their new home.
Our business fundamentals are:
Honesty, Transparency and Responsability
TEAM
We are a dynamic and flexible team, prepared to overcome all the related hassles before and after buying the property.
EXPERIENCE
With over 15 years of experience in the property management field.
MISSION
Investing on our clients TRUST, which is our main mission.
Let us be part of your journey
We help you finding your dream house
We help you throught the purchase process
Leasing with the any technical expertise
Helping with utilities connections & others
Taking care of your property while you are away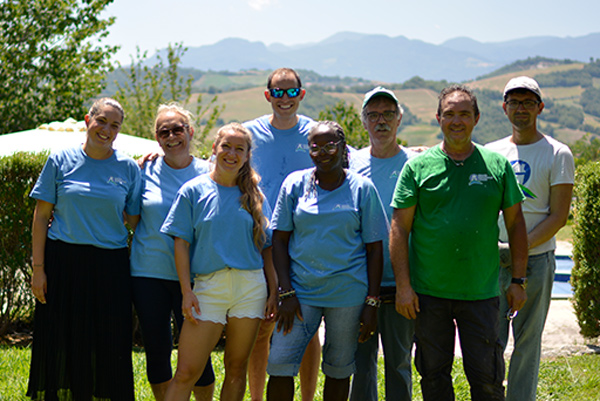 We are committed to supporting you in moving to Abruzzo
Our commitment to make everything easier
We know that making the decision of moving to another country, without knowing the language or how the system works, can be a bit stressful.
This is why we care so much about being on your side, all the way before and after buying a property in Abruzzo. That is a commitment we make.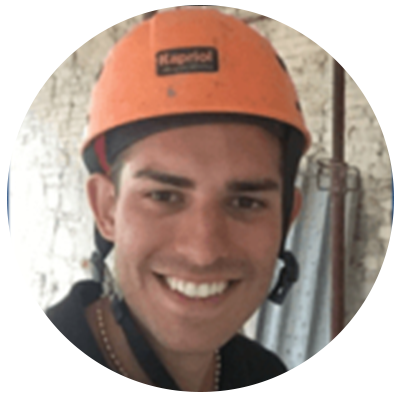 Dott. Geom. Sergio A. Morales, MBA
MBA The Open University. Dott. in Management and Economy, Università "Gabriele D'Annunzio", Pescara -Chieti. Geometra Istituto Tecnico "Guglielmo Marconi", Penne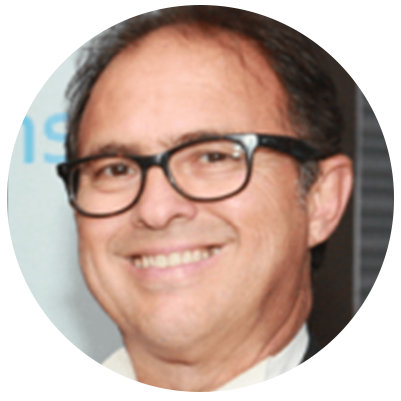 Supervising and monitoring works. Minor repairs coordinator. Control and supervision of services (electricity, water, gas, telephone supply and Internet). Follow up with contractors, buying materials, payments, etc.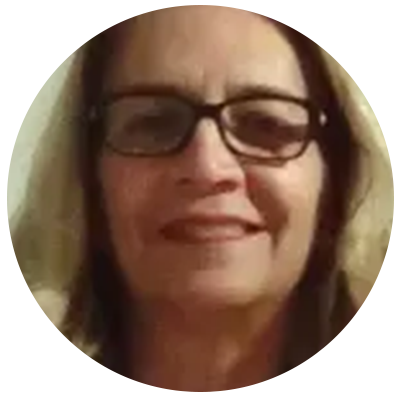 Adriana Toppeta
Maintenance Service Coordinator
Provide and oversee an in-house maintenance crew. Periodic check of the property. Reception of guests (key collection and accompaniment on site, etc.). Laundry & Housekeeping.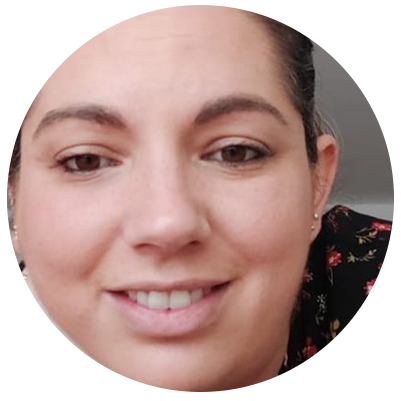 Organises, plans and manages the office agenda.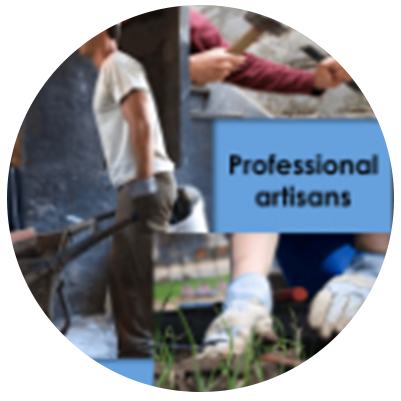 Professional Artisans Partners
Craftsmen and small businesses dedicated to the construction and restructuring of properties.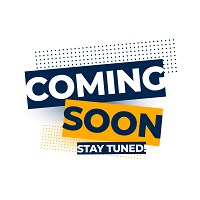 New professional figures and new services are arriving, follow us to find out more
The team of experts takes care of your property
SPECIALISTS
We have a group of local professionals dedicated to all levels of maintenance.
PERFORMANCE
Our service includes the aspects related to property maintenance, preserving its value over time.
Choose from our services offered
Experience, competence and dedication to satisfy every need of our customers
Our property management related services include:
Performing periodic and planned inspections (inside and outside) evaluating possible repair needs, security risks, code violations, etc.
Establishing a preventative maintenance policy to identify and deal with repair needs
Converting your property into a holiday home
Management and advice on high-level maintenance
Providing and overseeing an in-house maintenance crew
Heating boiler maintenance (to meet Italian regulations)
Turning on/off utilities, before/after owners' arrival
Swimming Pool maintenance services
Our administrative and financial services include:
Arranging payments of local taxes (IMU, TARI, TASI), utility bills and managing historical record
Changes in the ownership of services
Domiciliation and payment of utilities
Organize to get your tax code (Codice Fiscale)
Assisting opening a bank account
Liaising with local accountants
Helping with medical Assistance
Control and detailed documentation of expenses via invoices and receipts
Provide monthly/quarterly reports and statement of cash-flow with a detailed of income and detailed expenses
Assistance to get a loan or a mortgage related to the property
Catering services. From the point of view of lodging and hospitality to our clients and their guests, we are available to provide catering services, either local (in the properties), as well as delivery
Maintenance of video surveillance systems
Translation services (Italian, English, Spanish and Russian)
Pick up and drop off from the airport
Hosting your guests at the property
Can you have trust on us?
- Henriëtte Prast, Senator D66 -
Sergio Morales has been of great help to me. Even though I am fluent in Italian, and did not need them for translating, his experience, knowledge and network proved to be invaluable. Whether in terms of bureaucratic rules or how to deal with technicalities, and also when negotiating, he did a great job. And on top of that he is a great person.
- Prof. Harry Buller, MD, PhD -
I am more than pleased to provide a recommendation for Sergio Morales. I have known him for almost 10 years. He has been instrumental in making our holiday house in Abruzzo a real Delight. He is honest, precise, hard working and delivers on his promises. He anticipates problems and they have been solved before we arrive. Sergio has helped us the reconstruction of the house, the paperwork with the townhall, the tax authorities, plumbers and many more aspects that come with having a holiday home abroad. I am more than happy to provide more details on the services Sergio has provided for our family.
We have been using the services of Sergio and his team for a number of years to manage our property in Francavilla al Mare, as we live in the UK. They provide us with day-to-day management of our property as well as a service to tenants when we rent the flat out over the summer. In addition, Sergio and his team have carried out improvement works for us including an entirely new kitchen. Nothing is too much trouble for Sergio and his team, they are very responsive and continue to provide us with a great service. We are delighted that we have Sergio to work for us, he has been so helpful and it is incredibly reassuring that we can call on him. I would not hesitate in recommending Sergio to other people.
Finding the perfect solution for you clearly and respecting
your needs and wishes
Property Management Services
Property Management Consultancy fee: 15€ per working hour, (including travel costs to/from property).
Ad hoc services + Other Services
Other Services: The rates for these services vary based on the type of job to be performed. Please contact us for more info.
Subcribe to our YouTube channel!
If I wanted to bring my dog with me, what permits would I need to let him enter Italy?
The dog should have a microchip, passport and a document which states its vaccination program. However, we are in contact with the provincial animal health authorities, they will take care of helping you with any necessary documentation for your pet (passport, vaccines, etc.). As well as visiting your mascot in case of need.
Does my mobile phone with a foreign number works in Italy?
If you have a plan with your cellphone provider yes, you could use your cell phone without problems, otherwise we can help you purchase an Italian SIM card, which will allow you to make calls and use the Internet.
Do you also take care of paying any taxes and bills, while we are away?
Property Management Abruzzo will take care of all the necessary procedure to make both the transfer of utilities and organize the bank direct debit on bills and in case you cannot have the direct debit connected with your bank account, we will pay your bills in advance, then you will reimburse us. Within our team we have an accountant, who specializes in the payment and receipt of any duty taxes, such as (IMU; TASI; TARI), which will be communicated to you, together with all the necessary information for direct payment to the Municipality or interest entity.
Do you also take care of our own vehicles, when we are not in Italy?
If you have a car in Italy, we can help you with all the necessary requirements to keep it in good condition, together with a trusted mechanic. In addition to keeping, you informed of its legal checks every two years "Revisione" and related duty taxes "Bollo or Superbollo" to be yearly paid.
If I wanted to fix my garden, who could help me with it?
Property Management Abruzzo, together with its team of gardeners and specialists can not only keep your garden in good stage but also make small green projects, irrigation systems and much more.
My house is located in a very isolated location in the mountains. Do you provide property integrity control services?
Property Management has been and is our driving and main service, for which we are specialized in taking care of the property in all aspects, while its owner is not present. To find out more, visit our section dedicated to Property Management, here's the link:
https://www.propertymanagementabruzzo.com/new-home/
While we're away, how many checks do you recommend to keep our house safe?
We always recommend 1 or 2 checks per month; this allows the rooms to get some air, avoiding growths of mold and deterioration of the rooms and from the point of view of safety, keeping the property safe from possible thefts, we also check the relative water or gas meters for hidden leaks.
Presentation about Property Management Abruzzo
Our CEO, Dott. Sergio Morales, talks about our work, our services and the way we advice our clients. The speech was held during the International Live And Invest in Italy Event (Oct. 17–19, 2018) in Pescara, Italy.